Join us on November 30 for the 2019 Lew Wallace Hoosier Authors Fair! Meet several Hoosier authors to discuss their books one-on-one, purchase books, and get signed editions!
Why the Hoosier Authors Fair?
First of all, because Lew Wallace was a Hoosier author! When Ben-Hur: A Tale of the Christ was published in 1880, Indiana wasn't really known for its literary culture. In the forty years from the 1880s to the 1920s, however, Hoosier authors became popular. During this Golden Age of Indiana Literature, more best-selling books came from Indiana than any other state except New York. Writers like Meredith Nicholson, James Whitcomb Riley, Lew and Susan Wallace, Mary Hannah Krout and her sister Caroline Krout, Booth Tarkington, and others put Indiana on the literary map.
Here at the General Lew Wallace Study & Museum, we're proud of that literary legacy Lew helped create. We host the Lew Wallace Hoosier Authors Fair to showcase talented writers who live right here in Indiana. We invite you to join us on Saturday, November 30 from 4 – 7 pm to meet several regional authors who are among the current crop of Hoosier Authors. This event is free and open to the public and will be held in the Fusion 54 building at 101 W. Main Street. Authors will have books for sale and are happy to sign copies and chat with readers.
Author guests will include historian and biographer Ray E. Boomhower and former Indiana Poet Laureate Shari Wagner. Local romance author Alison Bliss will be signing copies of her books, as will baseball writer Jeff Stanger. Inspirational author Kelly O'Dell Stanley and children's author Rebecca Stanton will also be in attendance. Mystery is well-represented by authors L. Barnett Evans, C.V. Rhodes, Garrett Hutson, and M.K. Scott. Speculative fiction rounds out the selection with fantasy authors Laura VanArendonk Baugh, Michele Israel Harper, and Savannah Goins, and science fiction/fantasy author Jim Thompson. Montgomery County authors participating include Marc Hudson, Jim Barnes, Jim Capehart, and Stephanie A. Cain.
2019 Hoosier Authors Fair Participants
James J. Barnes
Professor Barnes taught history at Wabash for 44 years. His eleven books span both American and European history and biography. He collaborates with his wife, Patience.
His books include Unforeseen: The First Blind Rhodes Scholar, 500 Strong: Wabash College Students in the Civil War, Nazi Refugee Turned Gestapo Spy: The Life of Hans Wesemann, 1895-1971, James V. Murphy: Translator and Interpreter of Fascist Europe, 1880-1946, and Nazis in Pre-War London, 1930-1939.
A.J. Bass
A.J. Bass was born in the neverending cornfield known as Indiana, grew up there, and lives there still. In the winter of 1991, her mother gave her a copy of Mega Man 3 as a Christmas gift and immediately sparked a love of science fiction, video games, and, of course, robots.
An avid martial artist, cartoon junkie, and toy collector, Bass is most comfortable curled up watching movies with her husband and two kids, and sipping whiskey on her back patio with a gigantic plate of nachos. Find her online at bringmemyblog.blogspot.com.
Benjamin W. Bass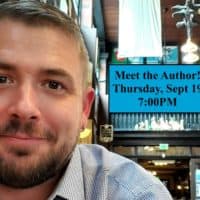 Benjamin W. Bass is a native Hoosier and a ten-year veteran of the Indiana National Guard. It was his time in the Guard that gave him the basis for his new novel, Alone in the Light. Drawing from his personal experience, Bass has crafted a very real depiction of post-deployment life.
Bass studied at Wabash College, but graduated from Indiana University, where he met the love of his life. Now married, they reside in Indiana with their two children, a lovable dog, and two very questionable cats.
Find him online at BenjaminWBass.com.
Laura VanArendonk Baugh
Laura VanArendonk Baugh is an award-winning writer of speculative fiction, mystery, and non-fiction. Her works have earned numerous accolades, including the Realm Award for Best Fantasy, a semi-finalist spot in SPFBO's Best Fantasy, 3-star (the highest possible) ratings on Tangent's "Recommended Reading" list, and praise from Publishers Weekly. Laura enjoys hiking, geeking, chocolate, and making her imaginary friends fight each other for imaginary reasons. Titles she will have for sale include Shard and Shield, Blood and Bond, and So to Honor Him. Find her at www.LauraVAB.com.
Alison Bliss
A born and raised Texan, Alison Bliss is a best-selling, award-winning author of humorous, contemporary romances. She currently resides in the Midwest. As the youngest of five girls, she has never turned down a challenge or been called by the right name. Alison believes the best way to find out if someone is your soulmate is by canoeing with them, because if you both make it back alive, it's obviously meant to be. She writes the type of books she loves to read most: Romance…with a sense of humor.
Titles Alison will have for sale include Rules of Protection, Size Matters, On the Plus Side, and More to Love. Find her online at AuthorAlisonBliss.com.
Ray E. Boomhower
Biographer and historian Ray E. Boomhower is senior editor at the Indiana Historical Society Press, where he edits the quarterly popular history magazine "Traces." He is the author of fourteen books, including biographies of Gus Grissom, Lew Wallace, Ernie Pyle, May Wright Sewall, and John Bartlow Martin.
Titles he will have for sale include The Sword & the Pen: A Life of Lew Wallace, John Bartlow Martin: A Voice for the Underdog, The Soldier's Friend: A Life of Ernie Pyle, Gus Grissom: The Lost Astronaut, Fighting for Equality: A Life of May Wright Sewall, Indiana Originals: Hoosier Heroes & Heroines, and Dispatches from the Pacific: The World War II Reporting of Robert L. Sherrod.
You can find him at RayBoomhower.blogspot.com.
Stephanie A. Cain
Montgomery County native Stephanie A. Cain writes epic & urban fantasy novels. She grew up in Indiana, where much of her urban fantasy is set. Stephanie works at a Victorian man-cave and dreams of living somewhere without winter. A proud crazy cat lady, she is happily owned by Strider, Eowyn, and Eustace Clarence Scrubb.
Titles she will have for sale include her Storms in Amethir fantasy series, Sow the Wind, Shades of Circle City, Circle City Psychic, and several anthologies, including Equus and E is for Evil. She will also be selling copies of New Richmond, IN: A History of the Greatest Little Town on Earth, by her grandmother, Phyllis Waye Boone, which Stephanie edited and published. Her website is www.StephanieCainOnline.com.
L. Barnett Evans & C.V. Rhodes
The Grandmothers, Incorporated cozy mystery series is co-written by L. Barnett Evans & C.V. Rhodes. The series includes Grandmothers, Incorporated; Saving Sin City; There's Something Wrong With Ms. Zelda; and Whose Knife Is It Anyway?
Lillie Barnett Evans is a novelist, playwright, and award-winning storyteller. Ms. Evans has also written and produced several plays. She is a member of Sisters In Crime, International. Evans holds a Bachelor's degree in Business Management.
C.V. Rhodes is a novelist, as well as an award-winning playwright. Her plays have been produced in theaters across the United States. Her romantic suspense novels include Sin, Sweet Sacrifice, Sinful Intentions, Singing a Song…, Small Sensations, Stillwaters, Secrets, and Strangers. In addition, Rhodes has written for newspapers, magazines, and television. She holds an M.A. in Sociology.
Savannah J. Goins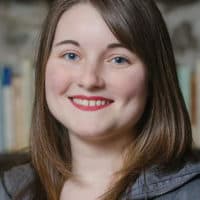 Since reading C.S. Lewis's The Chronicles of Narnia when she was very young, Savannah J. Goins has been passionate about escaping into other worlds. Many books have served to inspire Savannah over the years, including Christopher Paolini's The Inheritance Cycle, J.K. Rowling's Harry Potter series, J.R.R. Tolkien's The Lord of the Rings and The Hobbit, and many others.
Savannah has also always had a love for real, live animals, especially the unusual ones. She wanted to be a veterinarian when she was little, but as her interest in writing grew, she opted to become a veterinary technician instead so she could spend more time reading and writing stories. Savannah has enjoyed working with a variety of animals over the years including everything from axolotls to eagles to tigers and particularly enjoys working with reptiles.
She lives in central Indiana with her husband and their pets, and sometimes has a foster animal or two hanging out as well. She works with a local exotic animal rescue and may be looking to adopt a dragon soon.
When she's not reading or writing or working with animals, she may be found sketching, painting, sewing, baking, napping, or hanging out with her writer friends. She loves to drink tea and coffee, and claims to be dark chocolate's biggest fan. Find her online at SavannahJGoins.com.
Michele Israel Harper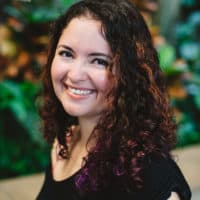 Author Michele Israel Harper spends her days as an acquisitions editor for L2L2 Publishing and her nights spinning her own tales. Sleep? Sometimes…
She has her Bachelor of Arts in history, is slightly obsessed with all things French—including Jeanne d'Arc and La Belle et la Bête—and loves curling up with a good book more than just about anything else.
Author of Wisdom & Folly: Sisters, Zombie Takeover, Beast Hunter, Kill the Beast, and the soon-to-be-released Silence the Siren, Michele prays her involvement in writing, editing, and publishing will touch many lives in the years to come.
Visit MicheleIsraelHarper.com to learn more about her.
Garrett Hutson
A life-long resident of Indiana, Garrett Hutson ties most of his stories to the Hoosier state in one way or another. An avid student of history, Hutson mostly writes upmarket historical fiction, focusing on little-known or ignored settings and characters. Garrett has been writing stories since before he could spell.
Garrett writes about ordinary people in different times and places who struggle with faith, family dysfunction, and all of the moral gray areas of life. Because he writes realistic fiction, his work is always diverse and LGBT-inclusive.
He has four books published so far, with many others in the pipeline. He currently lives in Indianapolis with his husband, three dogs, three cats, a bird, and too many fish to count.
Titles he will have for sale include In a Safe Town, Hidden Among Us, The Jade Dragon, and Assassin's Hood. Find him online at GarrettHutson.com.
M.K. Scott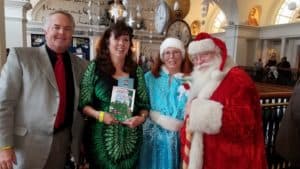 A husband and wife writing team, M.K. Scott is behind The Painted Lady Inn Mysteries and The Talking Dog Detective Agency. Morgan K. Wyatt is the general wordsmith, while her husband, Scott, is the grammar hammer and physics specialist. For instance, he uses his engineering skills to explain how fast a body falls when pushed over a cliff and various other felonious activities.
The Internet and experts in the field provide forensic information, while the recipes and B & B details require a more hands-on approach. Morgan's daughter, who manages a hotel, provides guest horror stories to fuel the plot lines. The couple's dog, Chance, is the inspiration behind Jasper, Donna's dog. Overall, both are a fun series to create and read.
Jeff Stanger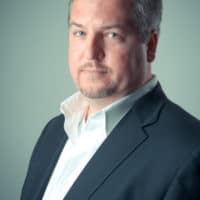 Indiana-based author Jeff Stanger writes humorous fiction. His four novels include the Quick Baseball Mystery Series, which follows the exploits of a rare baseball memorabilia dealer who always seems to land himself in the middle of a criminal case to be solved.
In addition, Stanger has written Trolley Dodgers, which follows the Midwest college town of Bloomington, IN, as they try to buy the Los Angeles Dodgers. He also wrote Kansaska, a funny look back at the semi-pro minor leagues of the 1940s.
Stanger lives and writes in Indianapolis. You can find him online at JeffStangerBooks.com.
Kelly O'Dell Stanley
The author of Praying Upside Down, Designed to Pray, and (in spring 2020) Instaprayer: Prayers to Share, Kelly is a graphic designer who writes (or is it a writer who designs?). She's also a redhead who's pretty good at controlling her temper, a believer in doing everything to excess, and a professional wrestler of doubt and faith.
Kelly calls small-town Indiana her home. In addition to signing copies of Designed to Pray and Praying Upside Down, she will be selling prayer stickers and prayer journals she designed.
She offers free prayer prompt calendars at kellyostanley.com.
Rebecca Stanton
Rebecca Stanton is the author of Under Our Roof, a children's book that features a family that has two mommies.
Stanton resides in Indiana with her wife and three children. She writes a heartfelt story that spreads a beautiful message of LOVE IS LOVE. This story will encourage all to remember that while every family might look and act different, they are all capable of giving and showing love in many of the same ways. Coming early spring is a follow up book called I Love My Dads!
Find her online at her Facebook page.
J.M. Thompson
A retired Air Force officer who loves to write, Jim Thompson is a native Hoosier. A graduate of Purdue University (BS in Aeronautical Engineering), he is now fully retired. He enjoys Texas Hold'em poker, auto racing, and quiet time writing.
Shari Wagner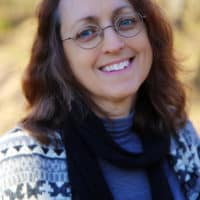 A former Indiana Poet Laureate (2016-2017), Shari Wagner is the author of three books of poems: The Farm Wife's Almanac (2019), The Harmonist at Nightfall: Poems of Indiana (2013), and Evening Chore (2005). Her poems have appeared in The Writer's Almanac, American Life in Poetry, North American Review, and Shenandoah.
She lives in Westfield, Indiana, and teaches for the Indiana Writer's Center. She also teachers for Bethany Theological Seminary and IUPUI's Religion, Spirituality, and the Arts Initiative.
Find Shari online at ShariWagnerPoet.com.
---
Application for the Hoosier Authors Fair
If you are an author and would like to participate in the 2019 Lew Wallace Hoosier Authors Fair, you may download our application here.
Download the 2019 Authors Fair Application
Mail the application to:
Stephanie Cain
General Lew Wallace Study & Museum
PO Box 662
Crawfordsville, IN 47933
Or scan and email the application to: