When:
October 3, 2019 @ 7:00 pm – 8:30 pm
2019-10-03T19:00:00-04:00
2019-10-03T20:30:00-04:00
Where:
Vanity Theater
122 S. Washington St Crawfordsville IN 47933
Contact:
Larry Paarlberg
765-362-5769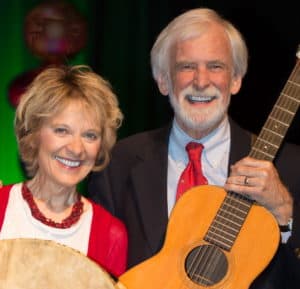 PLEASE NOTE: This program is being held at the Vanity Theater at 122 S. Washington Street.
A Sweet Strangeness Thrills My Heart: The Journals of Sallie Independence Foster, 1861 – 1887
With storyteller Dolores Hydock and musician Bobby Horton.
Sallie Independence Foster was 12 years old and living in Florence, Alabama in 1861 when the War Between the States began. This bright, articulate girl kept a diary at the time, and she kept on keeping a diary for another 26 years. Her journals give a funny, touching, and uniquely personal look at a world of innocence colliding with the reality of war. Then, when the war ends, we see how Sallie – like thousands of others – began to create a new life in a radically changed world. Using the archived materials of Sallie's journals, letters, and historical photographs, storyteller Dolores Hydock vividly blends the modern experience of discovering and exploring this 150-year-old treasure with Sallie's experience of navigating a world turned upside-down. Internationally known musician and music historian Bobby Horton adds original tunes and music of the period — camp songs, popular songs, wartime ballads — to bring a musical heartbeat to the story.
Dolores Hydock is an actress, writer, and storyteller. Her story concerts and original one-woman plays have been featured at the National Storytelling Festival in Jonesborough, Tennessee, and at conferences, concerts, and special events throughout the United States. For more information, visit her website at www.storypower.org
Bobby Horton is a multi-instrumentalist, composer, producer, and music historian. He has produced and performed music scores for sixteen PBS films by Ken Burns including "The Civil War" and "Baseball," and twenty-one films for The National Park Service. His series of recordings of authentic period music has been acclaimed by historical organizations and publications through the U.S. and Europe. For more information, visit www.bobbyhorton.com