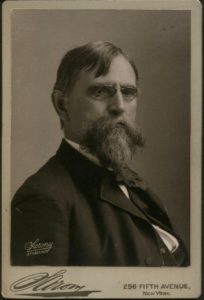 The Lew Wallace Cultural Betterment Award is an annual recognition of an individual who personifies the creative and cultural attributes of Lew Wallace through their contributions to the cultural betterment of Crawfordsville.
Lew Wallace was a Renaissance man who lived in Crawfordsville for much of his life. He was a military leader, politician, author, diplomat, artist, inventor, musician, and more. He was a proud member of the Masons.
Lew believed that good citizenship and support of the community took many forms, including the enhancement of the culture of the community. In recognition of his talents and the creativity he fostered locally, Crawfordsville became known as the Athens of Indiana.
Nominations
CLOSED
Nomination forms for the Lew Wallace Cultural Betterment Award are available at the General Lew Wallace Study & Museum. You may also download printable PDFs of the forms here.
Email completed nomination forms to Larry Paarlberg or mail to PO Box 662, Crawfordsville IN 47933.
Award Recipient
The recipient must have a demonstrated commitment to improving Crawfordsville's cultural life either through the creation of art; fostering the arts through financial support or volunteerism; or broad-based participation, sustained involvement, and recognized achievements in the cultural life of Crawfordsville.
Award
The recipient will receive a personal award recognizing their achievement and their name will be added to a perpetual plaque that will be on display at the Masonic Lodge #50.
Past Award Recipients
2018 – Shannon Hudson was recognized at the TASTE of Montgomery County.
2017 – Janice Clauser was recognized at the TASTE of Montgomery County.
2016 – Karen Patton was recognized for work as a professional artist and her dedication to making art that gives others a sense of peace. Karen is a retired teacher and is a member of the Athens Arts Gallery and the Lew Wallace Study Preservation Society. She has had shows in Lafayette at TAF and in Thorntown at Sugar Creek Arts.
2015 – Helen Mundy Hudson, a retired English teacher and former board president of the Lew Wallace Study Preservation Society, received the Lew Wallace Award in 2015. Hudson created and guided the Athenas program for at-risk teenage girls at Crawfordsville High School. She has also been instrumental in raising awareness of local environmental issues. Her projects included the Friends of Sugar Creek, the Community Garden, Sustainable Initiatives, and the Farmer's Market. She has also been committed to the Athens Arts Gallery.
2014 – Nancy Seaman received the award for her decades of community involvement and activity throughout Montgomery County. Seaman also worked to address medical, social service and cultural needs. Often working behind the scenes, Nancy recognized that this award represented the dedicated work of many, many others and the support of her family.