The Museum is currently open Tuesday – Friday 10 am – 5 pm. The Museum is on Eastern time. Pre-booked tour appointments are preferred in order to safely serve the public. Please visit our online bookings page to reserve your time slot.
Please be aware that weather may affect the hours the museum is open. We try to list all weather-related closings quickly on our website and social media.
---
What to expect when you come for a tour:
This is a guided tour with museum staff.
Staff will be wearing masks.
Hand sanitizer will be available for visitors to use at the front counter.
What we expect from our visitors:
We ask that all visitors wear masks while they are inside our buildings.
Visitors should wash or sanitize hands prior to entry.
We recommend calling ahead to reserve a time. Museum staff will make every attempt to accommodate walk-ins in a timely fashion, but booked tours will take precedence. If you don't reserve a time, you may be asked to wait outside if a tour is already in progress when you arrive. You can also reserve a time slot online at our WaitWhile bookings page.
One carload of visitors will be allowed per tour.
Maintain 6 feet social distancing.
Choose another time to visit if you have experienced the following symptoms: fever, cough, cold, headache, shortness of breath, sore throat, joint and muscle pain, or if you have been exposed to COVID-19 within the last 14 days.
Wash hands often with soap and water for at least 20 seconds, especially after going to the bathroom, before eating, and after blowing your nose, coughing, or sneezing.
Avoiding touching eyes, nose, and mouth with unwashed hands.
---
Lew Wallace
General Lew Wallace's accomplishments stretch much further than his 77 years. A Major General in the Union Army who led his troops in the decisive Civil War battles of Donelson, Shiloh, and Monocacy; a military judge in the trials of the Lincoln Conspirators and Commander Wirz of Andersonville Prison; ambassador to the Ottoman Empire; a brilliant author, orator, artist, inventor, and musician, General Wallace's place is indelibly etched in the annals of American history.
But it was his masterwork, the epic religious novel Ben-Hur: A Tale of the Christ (1880), that gained General Wallace his highest accolades and cemented his reputation in literary history. Ben-Hur became the best-selling novel of the nineteenth century. The novel the basis of several dramatizations, including the 1959 Academy Award®-winning motion picture starring Charlton Heston.
Today, the General Lew Wallace Study & Museum has faithfully preserved General Wallace's personal memorabilia in the Study that he designed and built in 1895–on the same site where Ben-Hur was penned. Each year, the Museum presents educational and entertaining programs for all ages that demonstrate the qualities of leadership, ingenuity, exploration and character that General Wallace embodied throughout his life.
The General Lew Wallace Study & Museum is deeply committed to the protection and preservation of Lew Wallace's legacy now and for generations to come.
---
Hoosier Hospitality Promise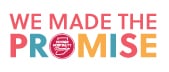 We've made the Hoosier Hospitality Promise implemented by Visit Indiana. Visitors who show their Promise Pass will receive discounted admission of $5 per adult.
Physical Address
200 Wallace Ave
Crawfordsville IN 47933
Mailing Address
PO Box 662
Crawfordsville IN 47933