Suffrage and Sovereignty: David and Zerelda Wallace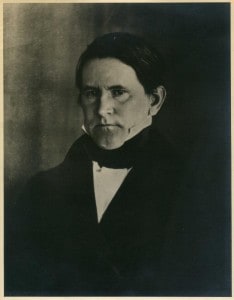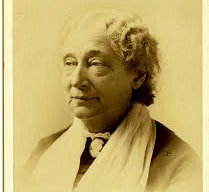 Our 2020 exhibit explores the legacy of Lew's father and stepmother. These two helped shape Lew Wallace into the Renaissance man he became as Lew followed his father into a legal career and used his stepmother as the model for Judah Ben-Hur's mother in his best-selling novel.
David Wallace attended West Point Military Academy and began practicing law in Indiana in 1823. He served in the Indiana State Legislature from 1828 to 1830. In 1831 he was elected Lieutenant-Governor of Indiana. From 1837 to 1840, David Wallace served as Indiana's sixth governor. On October 30, 1840, David signed the first state proclamation for Thanksgiving and a day of prayer.
David's first wife, Esther French Test, died of consumption in 1833 just a year after they moved from Brookville, Indiana, to Covington. Lew was just six years old. David married 19-year-old Zerelda Sanders three years later, on December 25, 1836.
During his career, David Wallace helped fund Samuel F.B. Morse's telegraph and oversaw the Mammoth Internal Improvements Act creating canals and infrastructure in Indiana. He was also responsible for the Potawatomi Trail of Death, following the lead of the national policy to remove native inhabitants to create more territory for white colonizers.
Well-educated and outspoken, Zerelda discussed politics with her husband and advocated for temperance. When she found politicians didn't respect her because she was a woman, she also became a suffrage activist. Though she was never able to vote, Zerelda worked tirelessly in the decades-long struggle that ultimately led to the 19th Amendment.
Exhibit Features
Our exhibit will discuss David Wallace's time in the House of Representatives and his governorship. We will cover the Potawatomi Trail of Death extensively. We will also be discussing the temperance and suffrage movements.
The Suffrage and Sovereignty exhibit opens Saturday, March 7, 2020.