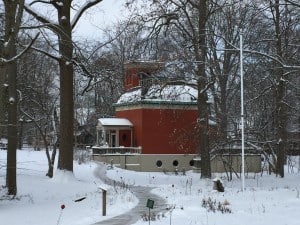 Learn more about the General Lew Wallace Study & Museum here!
200 Wallace Avenue
Crawfordsville, IN 47933
765-362-5769
General Lew Wallace Study & Museum Hours
Monday: by appointment only
Tuesday – Friday: 10:00 a.m. – 5:00 p.m. Eastern
No tours begun after 4:15 p.m.
Please allow 1 hour for complete experience.
The Museum will be TEMPORARILY CLOSED from Friday, December 7, 2018 until Tuesday, February 5, 2019 while we rearrange our offices and change our annual exhibit. Tours may be arranged with at least 24 hours advance notice.
Admission Fees
Adults – $7
AAA/Military with ID – $5
Students 13 – 18 with ID – $3
Students 12 & under with ID – $1
Children 6 & under – free
For more guidance on planning your visit, see our Plan Your Visit page, including information on parking, group tours, accessibility, and more.
Our Contact page has museum staff email addresses and brief bios. Map & Directions will help guide you to and around our site, which can be challenging to find!
We have a Walking Tour of the grounds that you might also find interesting.
You can learn more about the Study building itself.
---
Learn more about our board activities and the mission and vision of the Lew Wallace Study Preservation Society and the General Lew Wallace Study & Museum.
Vision Statement
The General Lew Wallace Study & Museum celebrates and renews belief in the power of the individual spirit to affect American history and culture.
Mission Statement
The General Lew Wallace Study & Museum is deeply committed to the protection and preservation of Lew Wallace's legacy now and for generations to come.
Annual Reports
Learn more about how we protect and preserve Lew Wallace's legacy by reading our annual reports.
Download 2014 Annual Report PDF