The Hoosier Authors Book Club began as part of our Indiana State Bicentennial programming for 2016. The Museum's 2016 exhibit discussed the Golden Age of Indiana Literature. This Golden Age began with the publication of Lew Wallace's Ben-Hur. It included prominent novelists such as Crawfordsville native Meredith Nicholson, Gene Stratton-Porter, and others. The book club has proven to be popular, so it has been extended. Over the years the book club has hosted discussions with some of the authors, including Susan Crandall and Kelsey Timmerman. This continued in 2021 when author Ray E. Boomhower joined the March discussion of his biography of suffragist May Wright Sewall.
Normally, the book club meets in the ADA-accessible Carriage House. In 2021 we have moved to a virtual format on the Zoom platform. Copies of the books are often available for checkout beforehand at the Carriage House. To RSVP or for more information call 765-362-5769 or email [email protected].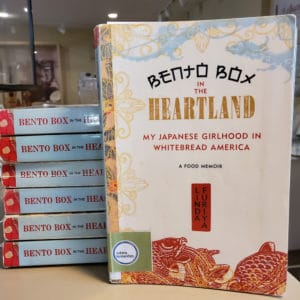 Upcoming 2021 Virtual Book Discussions
Thursday, November 4, 2021 – 7 pm – Whistling Past the Graveyard by Susan Crandall – You must register ahead of time to participate. We plan to use Zoom as well as (hopefully) meet in person in November.
Register for the November 2021 Zoom discussion here
2022 Book Discussions
Dates are to be determined.
March 2022 – Riverine: A Memoir From Anywhere But Here – Angela Palm
April/May 2022 – The Life List of Adrian Mandrick – Chris White
June 2022 – The Anthropocene Reviewed – John Green
July 2022 – Braiding Sweetgrass: Indigenous Wisdom, Scientific Knowledge, and the Teachings of Plants – Robin Wall Kimmerer
September 2022 – Always a River: The Ohio River and the American Experience – Robert Reid, editor
October 2022 – All These Beautiful Strangers – Elizabeth Klehfoth
Past Books Discussed
Disclaimer: The Lew Wallace Study Preservation Society participates in the Amazon Affiliate program. Links are affiliate links and generate income for the society at no extra cost to you.