The Wallace name has spread far and wide and with it the name Ben-Hur. Schools, taverns, and businesses of all sorts have traded on the marketing juggernaut that was Ben-Hur in the late 19th century. There are a handful of places around the world that also took these names in tribute and likely in hopes of trading on the famous names.
Wallace, Indiana
The small community of Wallace, Indiana, is located in southeast Fountain County. Established in the early 1830s, the village had a blacksmith, cabinet maker, general stores, shoemaker and two doctors. When the community received its first post office, local leaders named it after Lew's father, Governor David Wallace. In 1951, there were eight students in the high school graduating class and Wallace could boast about the same number of firms that had been in business in 1880. As of the 2010 census, there were 105 people spread among 52 households in Wallace.
Namesake Schools
It is interesting, given Lew Wallace's lack of enthusiasm for traditional learning, that at least two schools in Indiana adopted his name. Lew Wallace High School in Gary, Indiana, has had an impressive history and continues to have an active alumni association. In Indianapolis, elementary school P.S. #107 is also named for Lew Wallace.
Namesake schools aren't just in Indiana, either. One school in Albuquerque has also been named in honor of Lew Wallace, and New Mexico also has a Lew Wallace building as part of their State government complex.
Towns Named Ben-Hur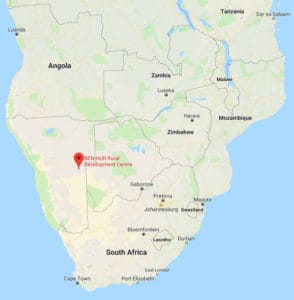 The name Ben-Hur saw greater utilization by people looking to identify their communities. Ben-Hur, California is an unincorporated community in Mariposa County. Again, a rural post office led to the naming of the community in the 1890s. The post office was closed in the 1950s, but the Ben-Hur name continues to be associated with the tiny settlement that remains. Ben-Hur in Lee County of western Virginia is another unincorporated settlement.
Yet another of the namesake Ben-Hur communities is an unincorporated area in Limestone County, Texas. This town near Waco was originally named Cottonwood, but by 1895, there were three other communities in Texas named Cottonwood. The local residents decided to rename the town. At that time Ben-Hur, Texas, had a population of about 100. By World War II it had a thriving population of over 200, but today there are fewer than 100 people and a couple of closed businesses in Ben-Hur, Texas.
In addition to towns named
Ben-Hur
, there is a Shriner temple in Austin bearing the
Ben-Hur
namesake.
Perhaps the most exotic of the Ben-Hur communities is a small settlement in the Kalahari Constituency of the Omaheke Region of Namibia on the border between Namibia and Botswana. Just how or why Ben-Hur was used to identify this settlement is not known.