Larry Paarlberg accepted the position of Director of the General Lew Wallace Study and Museum. He is the former executive director of Goodwood Museum and Gardens in Tallahassee, Florida. He will begin at the Museum on October 1.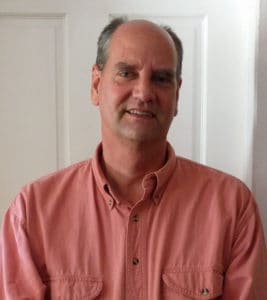 Paarlberg, an Indiana native and 1980 Purdue alum, has worked in historic preservation in the Tallahassee area since 1982. In his seventeen years at Goodwood, an antebellum estate in Tallahassee, Paarlberg oversaw the restoration of the 19th century mansion and seven cottages on the grounds as well as the renewal of the mansion's gardens. During his career, Paarlberg has directly raised over $2.8 million in competitive grants from private and public sources. In addition he has raised $1 million in private funds.
The General Lew Wallace Study and Museum won the 2008 National Medal for Museum Service. The Museum board conducted a nationwide search to find a director after the departure of Cinnamon Catlin-Legutko. She served at the Museum since 2003. Paarlberg joins a staff of one additional full-time and two part-time employees. Also the museum maintains a cadre of volunteers responsible for daily operations.
"The Board has engaged in a nation-wide search for a new director, working over several months," said Suanne Milligan, President of the Lew Wallace Study Preservation Society Board of Trustees. "Now we are thrilled to be able to bring someone of Larry's expertise, experience and enthusiasm to the General Lew Wallace Study & Museum."