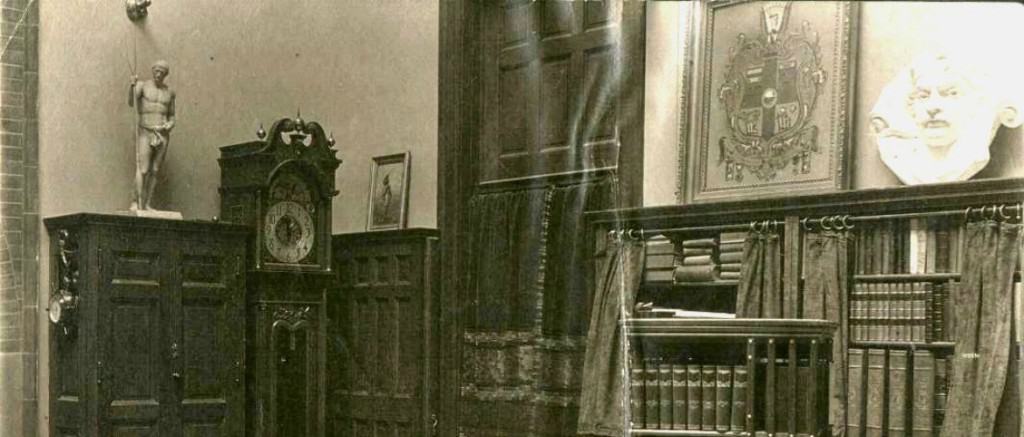 We're fortunate here at the museum to have historical photos of the Study–interior and exterior–as well as the Study grounds.
Our goal is to present the Study to visitors as it would have been in Lew Wallace's lifetime. We want visitors to see it the way Lew saw it.
One thing we have learned from our historical photos is that the doors of the Study all had curtains on the inside. You can see his curtains in the historic photo at the top of this post.
The curtains might have functioned to preserve heat in the winter, to provide privacy, or simply to block out distractions. Whatever the reason Lew had them, we are proud to have reproduction curtains installed as of this week.
Board member Laura Conners made the reproduction curtains, as well as the curtains over the bookshelves, and they look fantastic. Fabrics were chosen specifically to replicate the drape and weight of the curtains. There are two kinds of velvet that accent the colorful golden brocade. The borders are made of velour.
Visit us at the Study and see our new additions!