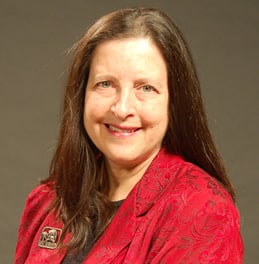 Our final Civil War lecture of 2014 will be held in conjunction with Wabash College on Thursday, November 6 at 7:30 pm. Unlike our other lectures, this one will be located on the Wabash College campus, in Baxter 101. We will have far greater seating capacity there, as we are expecting a crowd.
Professor Jane Schultz will provide a different view of the war by presenting on the work of women and how they helped the war effort through relief work. In particular, she will discuss the work of nurses and the medical challenges that were faced at this time. Her research investigates how the meaning of soldiers' bodies changed over the course of the Civil War for the medical workers assigned to care for them.
Medical relief work was an ongoing concern during the war–not only practiced in the aftermath of battles–but constantly, given the preponderance of disease in military camps before the germ theory was widely understood. Soldiers' ill and wounded bodies became a symbolic battleground for caregivers whose assumptions about care differed in significant ways. Those differences, highlighted in the gendered, class, and racial identities of relief workers, led to what we might call a medical civil war where soldiers' lives hung in the balance.
Jane E. Schultz is Professor of English and the Medical Humanities, and Director of Literature at IUPUI. She is co-editor of Nursing History and Humanities, a book series published by Manchester Univ. Press (UK). Women at the Front (University of North Carolina, 2004), a study of gender and relief work in American Civil War military hospitals, was a finalist for the Lincoln Prize in 2005. In 2010 Schultz published This Birth Place of Souls (Oxford), an annotated edition of one of the last extant nursing diaries from the Civil War. Currently she is engaged in two book projects: one on surgical culture in the Civil War, and a second on how the evolving public understanding of cancer has affected its social meanings as well as its treatment protocols.
We hope you'll join us for this lecture! If you're unfamiliar with the Wabash campus, check out their online map here or print a PDF of the map to bring with you.