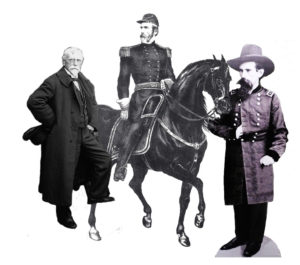 As part of our 2019 exhibit, we invited our visitors and supporters to take part in an interactive project called Flat Lew. While our exhibit on traveling with the Wallaces is over, you're welcome to continue sending us Flat Lew pictures!
Based on the Flat Stanley project, this project lets you download a printable Lew Wallace that you can take on your travels with you.
Snap a selfie with Flat Lew or put him in front of a pretty landscape or landmark, and post it with the #WheresLew and #FlatLew hashtags and we'll repost it on our Instagram!
Download