On Thursday, October 17, at 7 p.m. award-winning author Gail Stephens visited Crawfordsville to discuss the assassination of President Abraham Lincoln as part of the General Lew Wallace Study & Museum's ongoing Dr. Howard Miller Lecture Series.
Lew Wallace and the Lincoln Assassination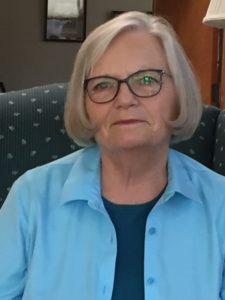 Lew Wallace was a member of the military tribunal who tried the Lincoln assassination conspirators. He was, in fact, the only member with any legal expertise. Seven men and one woman were tried in connection with the assassination. Four of them were eventually sentenced to death by hanging, including a woman, Mary Surratt. Four others went to prison.
Stephens discussed the nation's reaction to the assassination, comparing it to post 9/11 sentiment in the modern era. She explained the charges against the conspirators. Her lecture also delved into military commissions–how they operated and why a commission tried the conspirators. Stephens examined why the conspirators were all found guilty but received differing sentences. Her lecture also explored how politics within the U.S. government affected the trial. Finally, she highlighted Lew Wallace's role and talked about his painting The Conspirators. She examined why Lew painted it as well as what it says about how he judged the conspirators.
Gail Stephens
Gail Stephens, who lives in New Mexico, has a Bachelor's Degree in International Politics from George Washington University in Washington DC. She also did graduate work at Johns Hopkins and Harvard Universities. She worked for the Department of Defense for 26 years. Stephens retired in 1994 as a member of the Department's Senior Executive Service. After retirement, she began to study the American Civil War.
She lectures regularly on various Civil War topics. In 2002, she won the National Park Service's E.W. Peterkin Award for her contributions to public understanding of Civil War history. She has also written articles on Lew Wallace and Early's 1864 invasion of the North for several Civil War publications, including North and South magazine. Her book on Wallace's Civil War career, Shadow of Shiloh: Major General Lew Wallace in the Civil War, published by the Indiana Historical Society Press in October 2010, won the Civil War Forum of New York City's William Henry Seward Award for best Civil War biography of 2011.