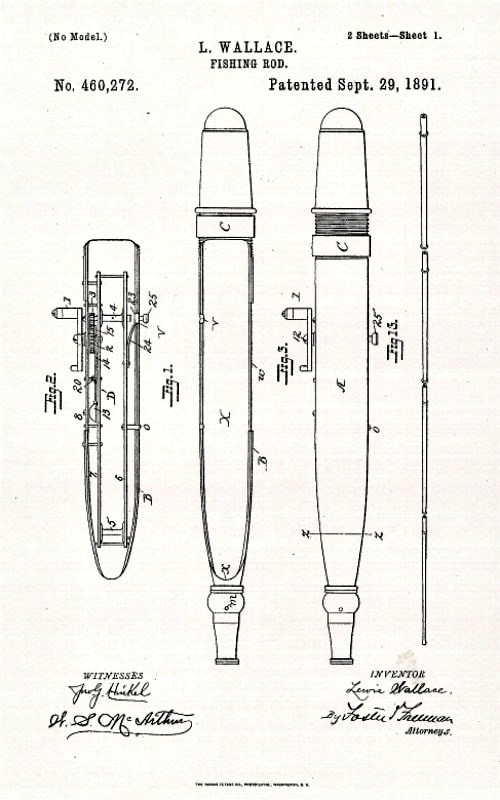 Did you know that Lew Wallace was crazy about fishing?
Lew had a moat on two sides of the Study and stocked it so he could fish from the back porch. In the winter, he could fire up the coal furnace in the Study basement and stick his fishing pole out the windows.
In fact, he loved fishing so much he invented a special traveler's fishing pole.
The line reel was integrated into an aluminum handle. A hollow wooden pole attached to the end of the handle and carried the line inside. US Patent No. 460,272 was issued for the invention on September 29, 1891.
Be sure to stop by the Study for a tour, where you can see this invention along with his collection of fishing poles!