Everything is planted and growing in the gardens of the Museum. The gardens are planted and flowers are bursting open every day. I am keeping track of blooming plants on our Facebook page with a 'Bloom Report Photo Album'.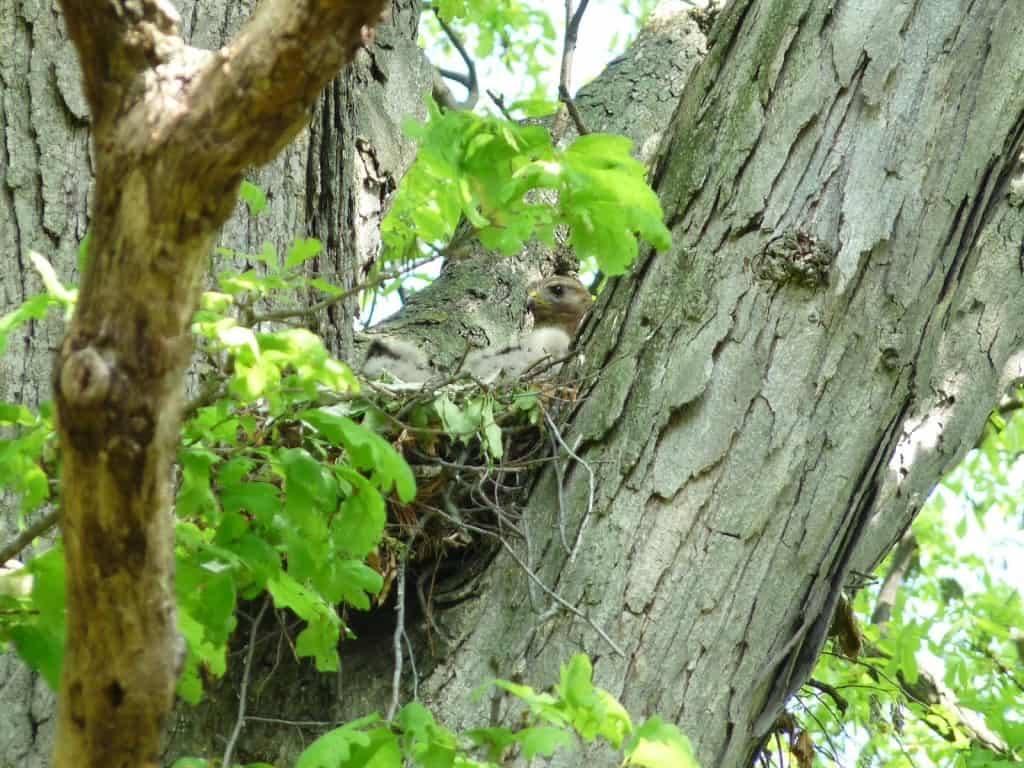 Things are growing in the trees also! We have the pleasure of watching hawks nest and raise triplets this spring! The nesting pair was very patient with our visitors who got too close, only becoming territorial when the young were ready to leave the nest. While walking across the lawn to the best viewing spot of the nest, a hawk decided to 'dive bomb' me and caught my hair with its talons! I sprinted across the lawn, dropping the binoculars, holding onto the camera and never looked back until a safe distance away. What excitement! Later that afternoon, I went back to find the binoculars and watched a baby raccoon on the house across the wall. Screaming and crying for its mother, the raccoon finally was rewarded by mama raccoon racing across the roof and hovering over the young one while they climbed to the ridge line and over to the other side. They crying immediately stopped when mama raccoon appeared.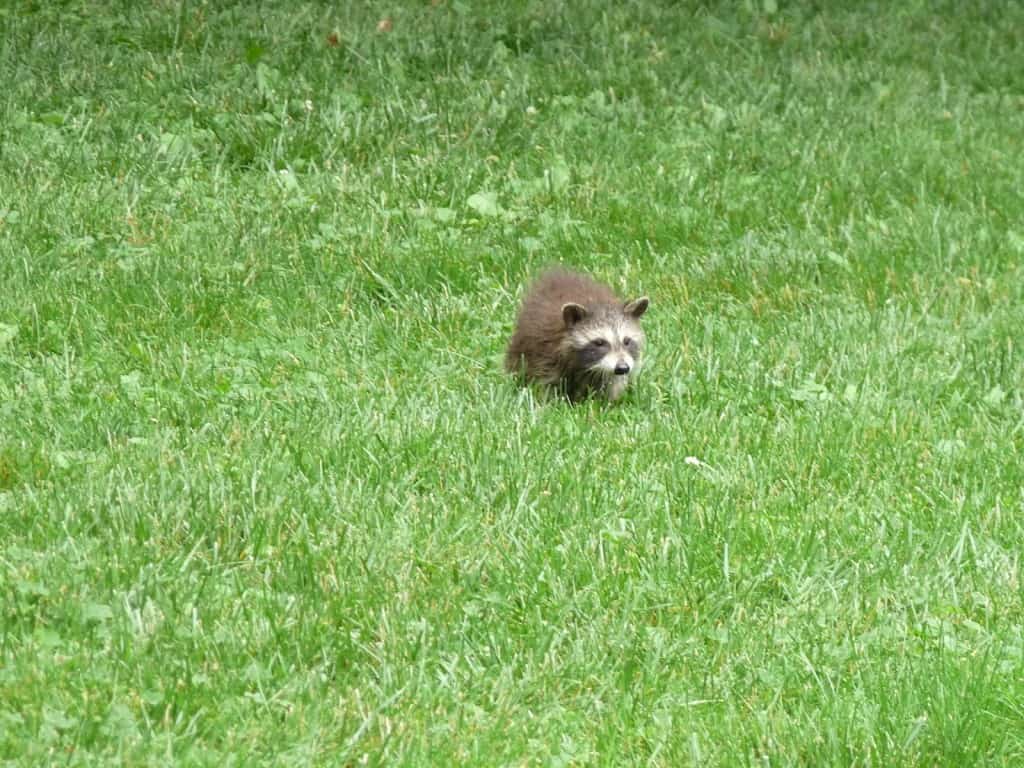 Three days later, a baby raccoon was at the base of a large pin oak tree on the front lawn of the Study. Up the tree, approximately 10′ was another baby raccoon, and then I noticed another face peering down on me from a hollow section of the trunk. Mama raccoon kept hidden while the babies were trying to climb this large tree. The baby raccoons finally were scurried up the tree to safety. It has been quite a spring, I wonder what the summer will bring?