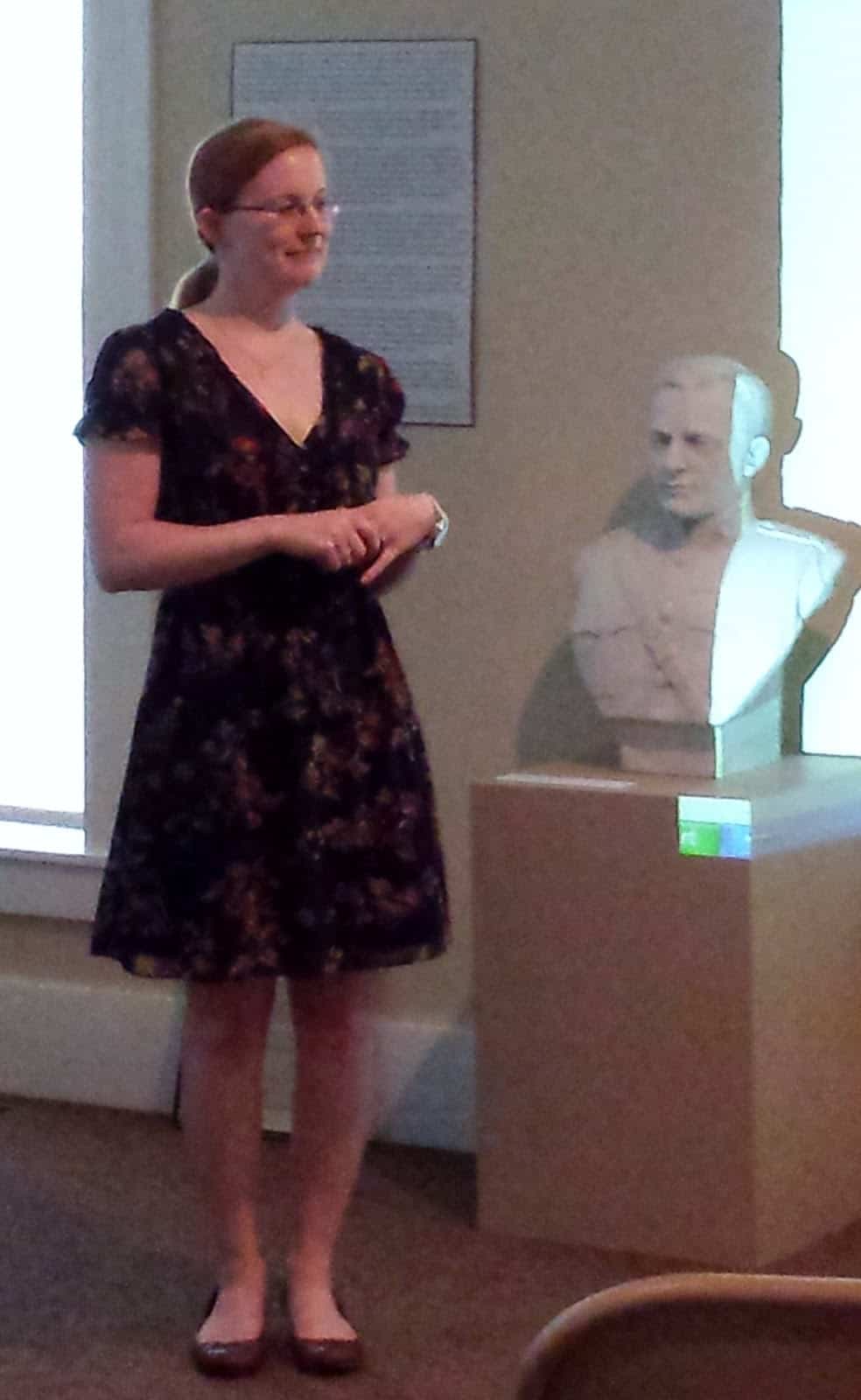 Our Genealogy Lecture series continued last night with a fun and informative talk from Allison DePrey about the 1940 Census.
Allison DePrey is Assistant Coordinator for Education and Community Engagement at the Indiana Historical Society. She went over some interesting facts about the 1940 Census and discussed how to read the forms and maximize your research and understanding of the census.
The 1940 Census records were just released last year. Census records are held for 72 years before being released publicly, and they are an invaluable tool for genealogy researchers. The 1940 Census had some new features that previous census questionnaires didn't have, and the method used to take the census was new in 1940.
Here are a few tidbits we learned last night:
Section 14 covered highest grade completed in education for the first time on a census.
16 supplemental questions were asked of only 5% of the population–place of birth, earliest language spoken, etc.
People probably didn't admit on the 1940 Census that they spoke German at home thanks to anti-German sentiment from WWI.
The supplemental questions asked for information about Social Security for the first time.
Before 1940 no record was made of who provided the information–it could have been a neighbor or milkman!
There were questions about place of residence in 1935, which reflected the impact of the Great Depression. About 14% of the population had migrated within the United States.
If you want to do genealogy research, start with the free official 1940 Census website. Other sources include Archives.com, FamilySearch.org, and Brightsolid. Ancestry.com also provides access to the 1940 Census.
Three additional Genealogy Lectures are planned throughout 2013.  Topics include Wallace family history (July 25), how to date and preserve your family photographs (September 12), and how to write your family history (October 3).  This lecture series is made possible through a grant from the Indiana Humanities Council in cooperation with the National Endowment for the Humanities.