Two representatives from the General Lew Wallace Study and Museum, Director Cinnamon Catlin-Legutko and Associate Director Amanda Wesselmann, are currently attending the American Association of Museums 2009 Annual Meeting & Expo in Philadelphia. The mission of the American Alliance of Museums is to champion museums and nurture excellence in partnership with our members and allies.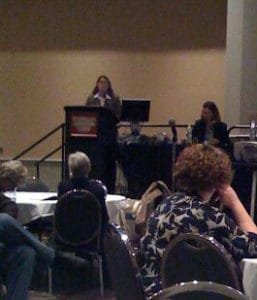 They're there to teach as well as learn, however; both Cinnamon and Amanda are presenting at the conference.
Cinnamon is speaking at the session titled "A Glimpse of the Future: Society and Museums in 2034." Amanda just finished her presentation at "You Are Not Alone: Building a Community of Helpers."
Many thanks to Cinnamon and Amanda for representing the General Lew Wallace Study and Museum among our museum peers from throughout the country. We can't wait to share in what you've learned!