Among the extras who made early screen appearances in
Ben-Hur
were Gary Cooper and Clark Gable as uncredited Roman guards. Beyond these two men, the list of guards is noteworthy, but the list of uncredited slave girls is equally significant. The names of many of the girls who toiled, twirled and danced as slaves have been lost. However, the list of those extras who have been identified is impressive.
Janet Gaynor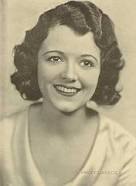 Gaynor went on the win the very first Academy Award for Best Actress in 1927 just two years after Ben-Hur. Gaynor then became one of the most accomplished actresses to make the transition from silent to talking pictures. After a string of successes in the 1930s, Gaynor largely retired from the industry in 1938 shortly after the release of A Star is Born. The film garnered her a nomination for best actress. In fact, the film received seven Academy Award nominations, including for best picture. Beyond Gaynor's performance, this film is remembered as the first color film nominated for best picture.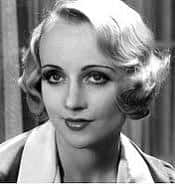 Carole Lombard
Carole Lombard was born in Fort Wayne and went by the nickname the Hoosier Tornado. Lombard was one of the most beloved actresses in Hollywood and met future husband, Clark Gable on the set of Ben-Hur. Franklin Roosevelt posthumously awarded her the Medal of Freedom. She was the first woman killed in the line of duty during World War II.
Myrna Loy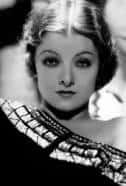 Myrna Loy was discovered by Rudolph Valentino's wife, played a variety of roles and by the mid-1930s was considered the Queen of Hollywood movies to Clark Gables' King. Her work included the Thin Man series and an extraordinary film, The Best Years of Our Lives. Beyond her film career, Loy was an outspoken critic of Adolph Hitler ultimately making his blacklist, was Co-Chairman of the Advisory Council of the National Committee against discrimination in housing–exposing segregation in federally funded projects, and was the first actress to work for the United Nations (UNESCO) as a film advisor.
Possible Extras
Speculation lists Sally Rand and Fay Wray as possible slave girl extras. However, that has never been verified. Sally Rand Grew famous for her ostrich feather fan dances. Fay Wray, of course, who went on to greater things as girlfriend to King Kong.
The impact of the 1925 film version of Ben-Hur resonated throughout Hollywood and the film industry for years. It assured the survival of MGM as a major studio. Also, it put "business" in the driver's seat in show business. Accountants and financiers took firm control of creative projects. In addition, the film gave countless numbers of struggling young actors and actresses precious time on screen as they rose from obscurity to become leaders in Hollywood for decades.