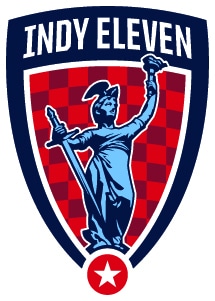 We have a special evening planned for April 10 to celebrate Lew's 187th birthday!
The Indy Eleven, Indianapolis' professional soccer club, will be joining us in Crawfordsville to honor the man whose regiment they are named after. The Indy Eleven are kicking off their inaugural season with a match on April 12. Players will be present starting at 6:30 p.m. to meet community residents and sign autographs.
We will be celebrating at Crawfordsville High School, where we will have a lecture beginning at 7 p.m. After the lecture, stick around, because we'll be serving birthday cake from the Darlington General Store!
Wallace Scholar Gail Stephens, who wrote The Shadow of Shiloh about Lew's military career, will be giving a talk entitled, "Lew Wallace Battles Slavery, Secessionism, and Lee's Bad Old Man." This presentation will focus on Lew Wallace's involvement with the elections in Baltimore in 1864, his opening of a Freedman's Bureau, and the actions he took to help save Washington, D.C., during the Battle of Monocacy.
Gail Stephens has a Bachelor's Degree in International Politics from George Washington University in Washington, DC, and did graduate work at Johns Hopkins and Harvard Universities. She worked for the Department of Defense for 26 years, retiring in 1994 as a member of the Department's Senior Executive Service. Upon retirement, she began to study the American Civil War. She volunteers at Monocacy National Battlefield near Frederick, Maryland, lectures regularly on various Civil War topics, including Monocacy, Major General Lew Wallace, and the 1864 Maryland campaign, and gives battlefield tours. Gail is on the board of the General Lew Wallace Study Museum and chairs the board of the Western Maryland Interpretive Association, which is responsible for the bookstores at Antietam and Monocacy. In addition to Shadow of Shiloh, she has written articles on Lew Wallace and Early's 1864 invasion of the North for several Civil War publications, including North and South magazine.